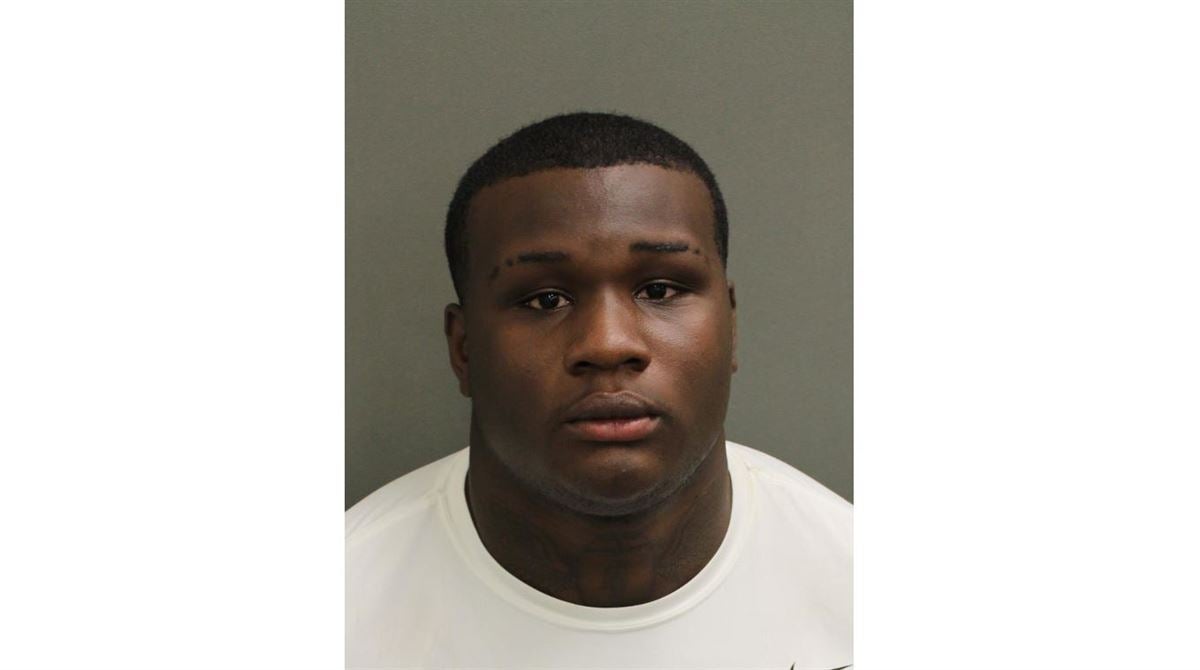 Raymond Cutts, UCF redshirt freshman, was arrested Monday by the Orlando Police Department and charged with carrying a concealed firearm and grand theft in the third degree, according to Orange County Clerk of Courts.

UPDATE: Knights247 has received the following statement from UCF football spokesperson John Heisler:

"UCF Athletics officials are aware of the matter involving Raymond Cutts and have no further comment as we learn additional details about the situation."

As a true freshman, Cutts spent the year with the Knights' scout team ultimately taking a redshirt after not appearing in any games for UCF.

Cutts was a member of the 2019 signing class after deciding to stay in Orlando. The local defensive end from Jones High School picked UCF over Clemson, Auburn, Baylor, UNC, and Maryland amongst others.

Coming out of Jones High School, Cutts was ranked as the No. 55 overall defensive end in the country and the No. 118 overall prospect in the state of Florida, according to the industry-generated 247Sports Composite rankings. In high school, the 6-foot-2 260-pound defensive end helped lead his team to a 10-2 record in 2018 winning a District Championship and advancing to a regional semifinal.

After Cutts learned he would take a redshirt in 2019, he explained to the Orlando Sentinel he imagined his first season at UCF going differently.

"It's not strange because I already knew what I was getting myself into," Cutts told the Orlando Sentinel in October. "It's just that … I felt like I was going to come in and make an impact early. Things work in different ways," Cutts said. "I know it's just a chance for me to get bigger and better than what I am now, so I'm gonna take advantage of it."

While he felt that he could have an impact early on, Cutts told the Sentinel he still felt like he was "contributing to the team."

"Every week, I go out there and give them a good look in practice. I love my team and I'm just gonna wait my turn until my name's called," Cutts told the Sentinel.

UCF head coach Josh Heupel has yet to comment on this matter.