What is the Fulmer Cup?
The Fulmer Cup is a tongue-in-cheek award that tracks the criminal achievements of various college football programs during the offseason and declares a "winner". It is open to all Division 1 football programs (FBS & FCS), and points are awarded based on the level of crime (more details below). The Fulmer Cup season starts the minute the national title game is finished and ends the minute of the first FBS kickoff.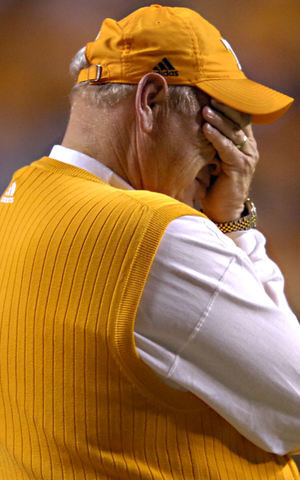 The Fulmer Cup
This is the one every coach dreams of… granted, it's a nightmare, but it's still a dream: the Fulmer Cup goes to the D1 team whose cumulative team score pushes it to the top. A team must have two separate players arrested or cited to qualify for the team award.
The Best Individual Performance Award
Given to the individual player who contributes the most points to his team during the season, OR has the most incredible incident that resulted in Fulmer Cup points.
The Coach Mike Haywood "Leading by Example" Award
Given to the coach or administrator who earns the most points and/or gets fired in the most embarrassing fashion. This award does not have to be awarded annually and is completely up to the Committee. This award had an added quirk last season when Haywood returned to coaching at FCS Texas Southern and is thus eligible to win his own award.
The Paul Dee Memorial Award for High Profile Compliance
Awarded to the conference that, through the fortuitousness of group effort, has the highest point total. "High-profile athletes demand high-profile compliance."
Furthermore, the Switzer Sweep is a very rare award going to the team that manages to win a National Championship, pull in a top recruiting class, and win The Fulmer Cup all in one calendar year.