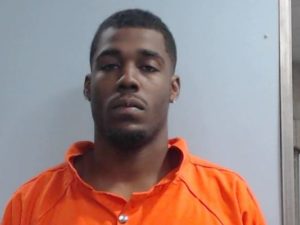 Kentucky defensive back Marcus Walker was arrested early Thursday after authorities said they found five pounds of marijuana and an ounce of cocaine at an off-campus residence.
Lexington Police served a search warrant at a home in the 1100 block of Unity Drive after going to the residence late Wednesday night, according to Sgt. Jervis Middleton, a police spokesman.
Walker, 21, was arrested as a result of items uncovered in the search, Middleton said, in addition to 23-year-old Tavon Wells. Both men were charged with trafficking at least 5 pounds of marijuana and 4 grams of cocaine and possession of drug paraphernalia.
Authorities found drugs in addition to "a large amount of cash" and a cash counter, according to an arrest citation.
The address listed by police for Walker on the citation was the same as the location of the arrest.
Walker pleaded not guilty at his arraignment in Lexington District Court on Thursday. His lawyer, Abe Mashni, said Walker would be released from jail later Tuesday on a $1,000 surety bond.
Source: Kentucky football safety Marcus Walker arrested, faces drug charges