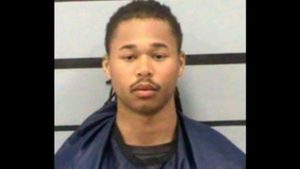 A disturbance in front of a Lubbock nightclub left four Texas Tech football players jailed Sunday morning, including quarterback Jett Duffey from Mansfield Lake Ridge High School, Lubbock police said Sunday.
Six other people were taken into custody in the incident, which occurred shortly before 2 a.m. Sunday at Bash Riprock's.
Tech receiver Desmon Smith, 20, was bitten by a K-9 during the disturbance, Lubbock police said, and he was taken to a local hospital where he was treated, released and arrested.
Lubbock police responded to a report of a disturbance where a suspect could be armed, Lubbock police spokeswoman Kasie Whitley said in an email later Sunday.
Source: Texas Tech football players arrested in Lubbock | Fort Worth Star-Telegram