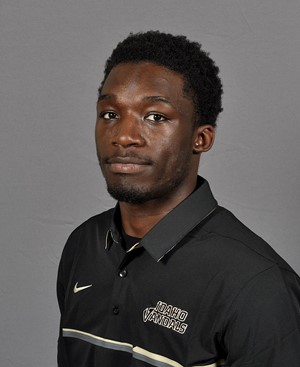 Jante Boston, a member of the Idaho football team, was arrested for a DUI, possession of drug paraphernalia and open container around 3 a.m. Monday, according to the Idaho repository.
Boston, 20-year-old wide receiver, was taken into custody on suspicion of drunk driving, said Lieutenant Brannon Jordan of Latah County Sheriff Office.
Boston pleaded not guilty to three misdemeanor charges and is set to appear in court Feb. 6, according to the Idaho Repository.
"Jante's behavior is inexcusable and disappointing," Idaho head coach Paul Petrino said in a statement. "As a team, we discuss the dangers and ramifications of drinking and driving on a regular basis. Jante will face severe consequences both legally and internally and has cost himself the opportunity to play a full season."
The Argonaut will continue to cover this story.
Source: News Brief — Idaho football player arrested for a DUI