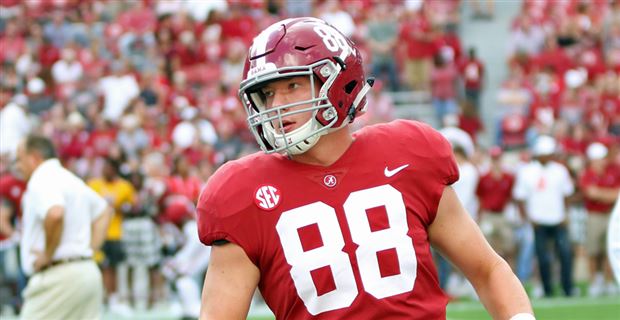 Alabama tight end Major Tennison was arrested Wednesday and charged with second-degree possession of marijuana — a Class A misdemeanor — according to the Tuscaloosa Sheriff's Office.
Tennison is no longer in jail, however, and was released on a $300 bond.
According to a report from the University of Alabama Police Department, the incident occurred Sunday, Jan. 28, between 10:20 and 10:25 p.m. in the 500 block of Devotie Drive. The incident report did not reveal any other specifics.
The freshman tight end appeared in five games for the Crimson Tide this past season and caught two passes for 30 yards. He arrived at Alabama as a 4-star recruit in the 2017 recruiting cycle, per the 247Sports Composite.
Source: Alabama TE Major Tennison arrested on marijuana charge