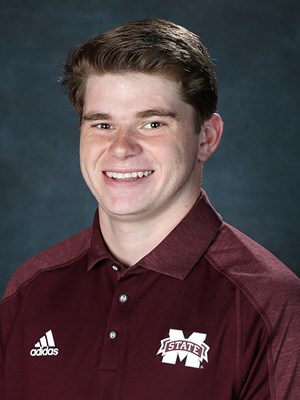 STARKVILLE, MS – Jace Christmann,

Mississippi State

kicker, was arrested on Saturday according to the Oktibbeha County Sheriff's Office. Christmann was charged with driving under the influence and failing to dim headlights. He has since bonded out. No further details were immediately available.
MSU athletics released the following statement on Sunday regarding Christmann's arrest:
"We are aware of the matter involving Jace Christmann, and we are continuing to collect information," the statement read.

Christmann has been a reliable presence for MSU's special teams in each of the last two football seasons. The Houston, Texas, native took over starting placekicking duties for the Bulldogs early in his freshman season in 2017 and went on to serve as the primary kicker for the final 11 games of the year. Christmann then reprised his role this past season.

Over the course of his career, the junior-to-be has made 24 of his 30 field goal attempts. He has a career-long kick of 47 yards.
On extra point attempts, Christmann has never missed any of his 83 career tries.

Christmann's arrest comes just over a week before the Bulldogs are slated to begin spring football. Mississippi State opens up spring practice on March 5.
Source: MSU kicker Christmann arrested | Starkville Daily News